13.

EMS Installation

Level Up Pro supports Progressive Industries EMS-HW30C and EMS-HW50C Electrical Management System. The Progressive Industries EMS modules are not included with Level Up Pro and is a separate purchase.

The Level Up manual is not a replacement for the Progressive Industries manual. You should consider the Progressive Industries manual as the authoritive source when it comes to the installation and of the Progressive Industries module. This manual only covers the integration between the Level Up module and the Progressive Industries EMS.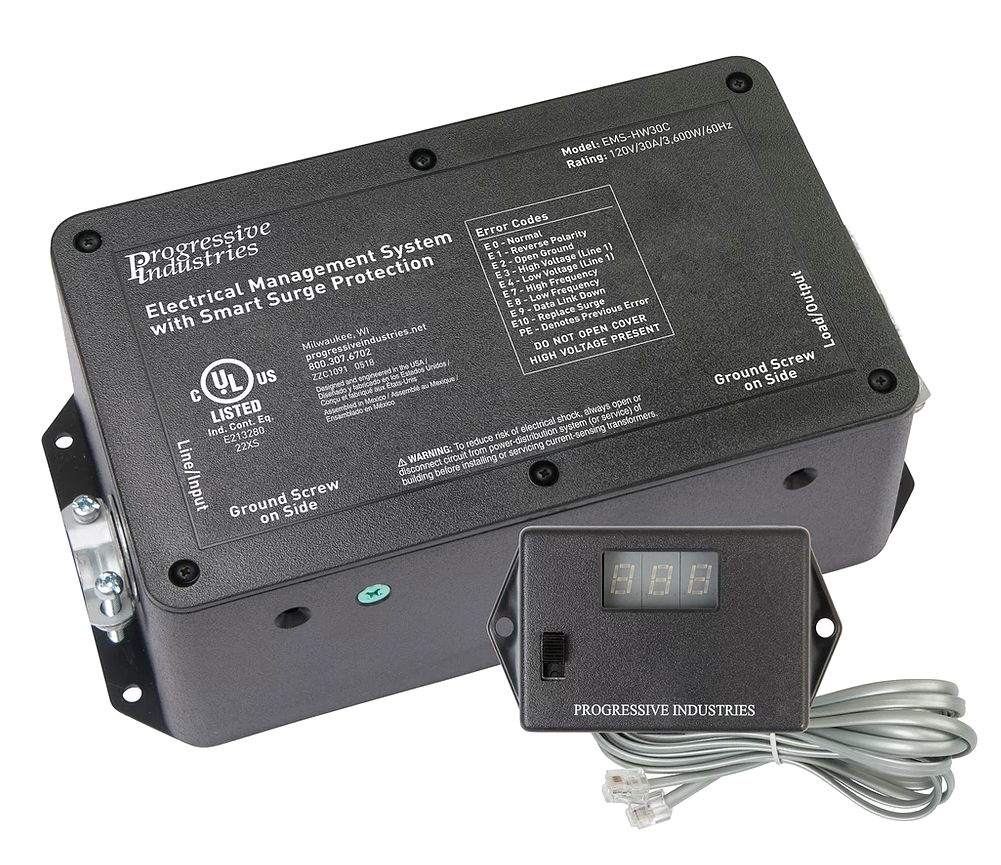 Disclosure
We should be absolutely clear that Level Up is not associated, has no relationship with nor has anything to do with Progressive Industries. We have never talked to them, had any contact with them regarding their EMS product lines or introduced them to Level Up.
We simply choose Progressive Industries as we felt they had the right product and in our minds EMS should be built in to travel trailers not connected externally on the pedestal.
You should carefully read the Instruction manual included with your purchase of your EMS. If you have any questions regarding EMS operations, installation, maintenance, etc you should consider Progressive Industries manual to be the primary source of information. Any issues you have with your EMS-HW30C or EMS-HW50C should be referred directly to Progressive Industries.